About Us
We love staying in hotels
WELCOME TO PRIDE OF HOTELS
Hotel specialises in
providing luxury
The location of Hotel Marshal Garni is carefully chosen so that it can meet the demands of the business visitor and the curious tourist. The accommodation is located in the city busiest and business center and is 10 km from the airport (10 minutes drive).
Hotel Marshal Garni is located in Marshal Birjuzova Street, 50 meters from the main pedestrian zone, in Knez Mihailova Street.
Considering that this part of the city represents the core of the business areas of the capital, the accommodation as such offers the possibility of quick and easy access to many business and entertainment activities.
Hotel Marshal Garni operates on the principle of Bed & Breakfast. The accent is on comfort single and double. Each room has an LCD TV, broadband internet, telephone and air conditioning.
LUXURY  HOTEL
Garni Hotel Marshal in Belgrade
In the design and construction of a city-type accommodation, the focus was on a location that is in the function of carrying out business obligations and visiting cultural and entertainment content of the capital. Hotel Marshal Garni is a small modern city hotel offering a wide range of business services (fax, photocopying, PTT services, internet, etc.).
The guests are generally oriented to a shorter stay and in accordance with this, the hotel employees concentrate on satisfying specific requirements that are in the function of high quality services. Hotel Marshal Garni is modernly equipped, and business focus is focused on the principles of sustainable development.
Garni Hotel Marshal represents a fusion of modern business elegance and minimalist unobtrusiveness, primarily offering guests comfort and functionality.
Best Location
Hotel located in the center of Belgrade, just a few meters from all city events. Near the hotel you can find all the attractive restaurants, cafes, shops, shopping malls and many other things.
BOOK YOUR ROOM
Parking Garage
Near the hotel, only 150 meters, there is the largest parking garage in Belgrade. A garage is available to all guests for only 12 euros per day.
BOOK YOUR ROOM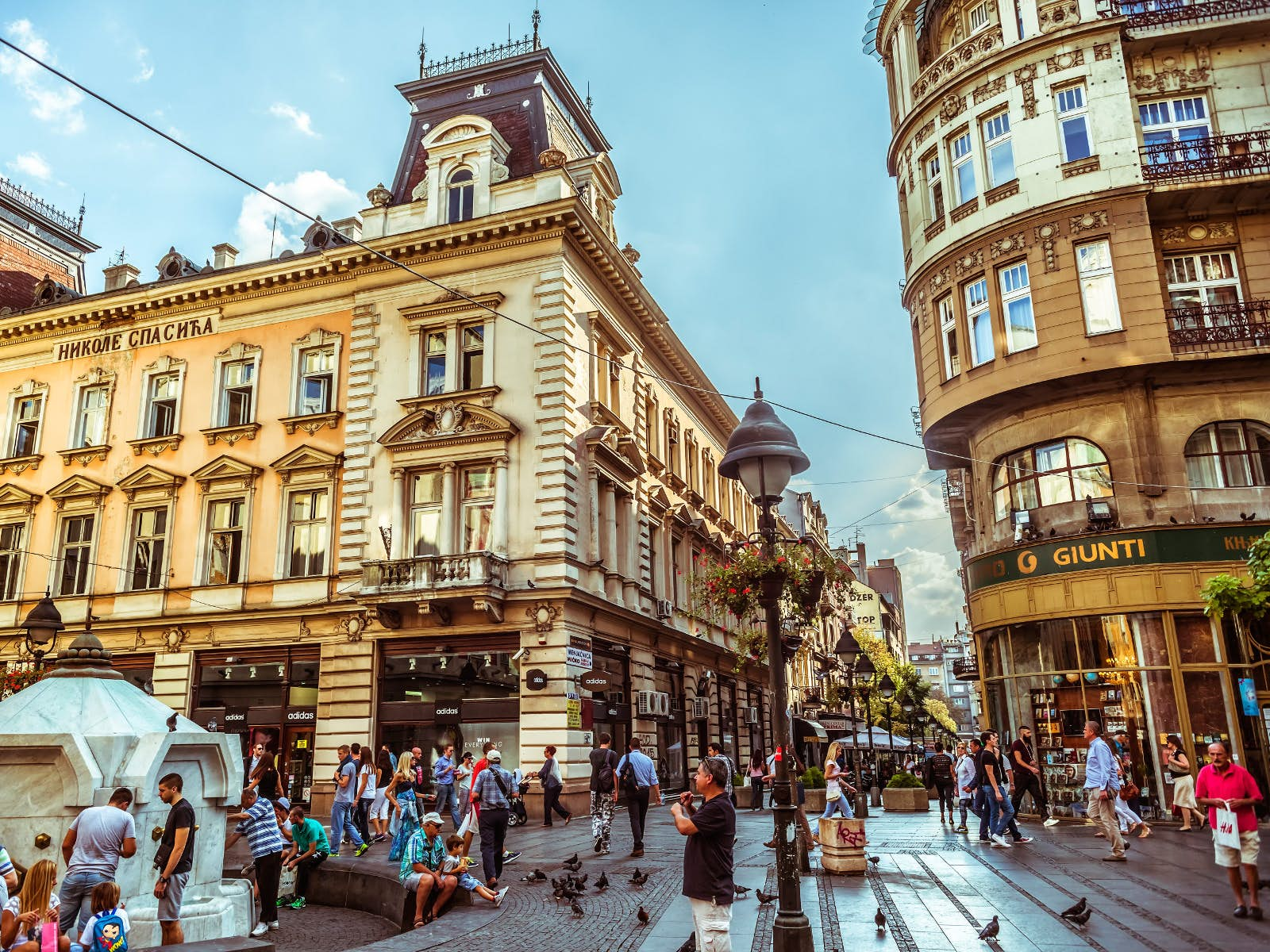 Meet
Belgrade
"He who was lucky enough to wake up this morning in Belgrade shouldn't ask for anything more in life. More than that would be immodest."